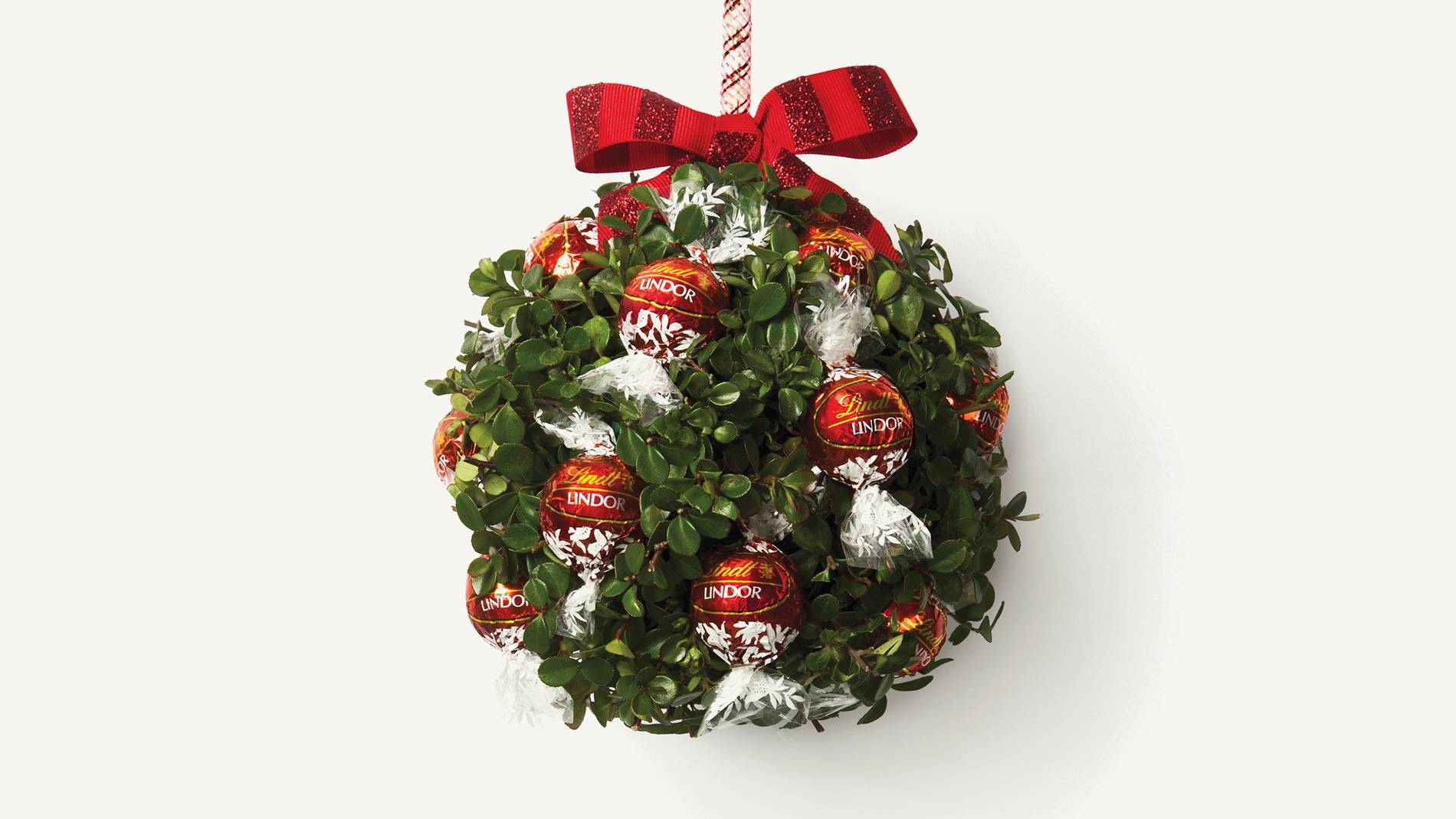 Try a modern take on mistletoe – complete with fresh greenery and chocolate truffles

Try a modern take on mistletoe – complete with fresh greenery and chocolate truffles
---
Placing a Lindt Teddy on a present makes it feel extra special. In addition to dressing up gifts, it's also cute in a DIY snow globe or on a holiday mantel. Looking for ideas to decorate the kids' table? Here's an easy way to turn this gift topper into a centrepiece.
---
Wire cutters
24-gauge wire
4½-inch (12-cm) diameter floral foam ball
Boxwood (available at garden centres)
Lindor Milk Chocolate Truffles
Pins
Wired ribbon
Scissors
Cut a 16-inch (40-cm) piece of 24-gauge wire with wire cutters and set it aside.

Immerse the floral foam ball in some water and set it aside to soak. Then get to work cutting the boxwood into about 100 1-inch (2.5-cm) pieces.

Insert the 24-gauge wire through the centre of the foam ball. Fold over the bottom end of the wire to hold the ball in place.

Poke the boxwood into the foam ball until it is completely covered.

Pin 8 to 10 Lindor Truffles into the foam ball in random places. You will need two pins per Lindor Truffle.

Tie a ribbon into a bow and poke it through the 24-gauge wire coming out of the top of the ball. Slide it down. Cover the wire stem with additional ribbon, if desired.
---