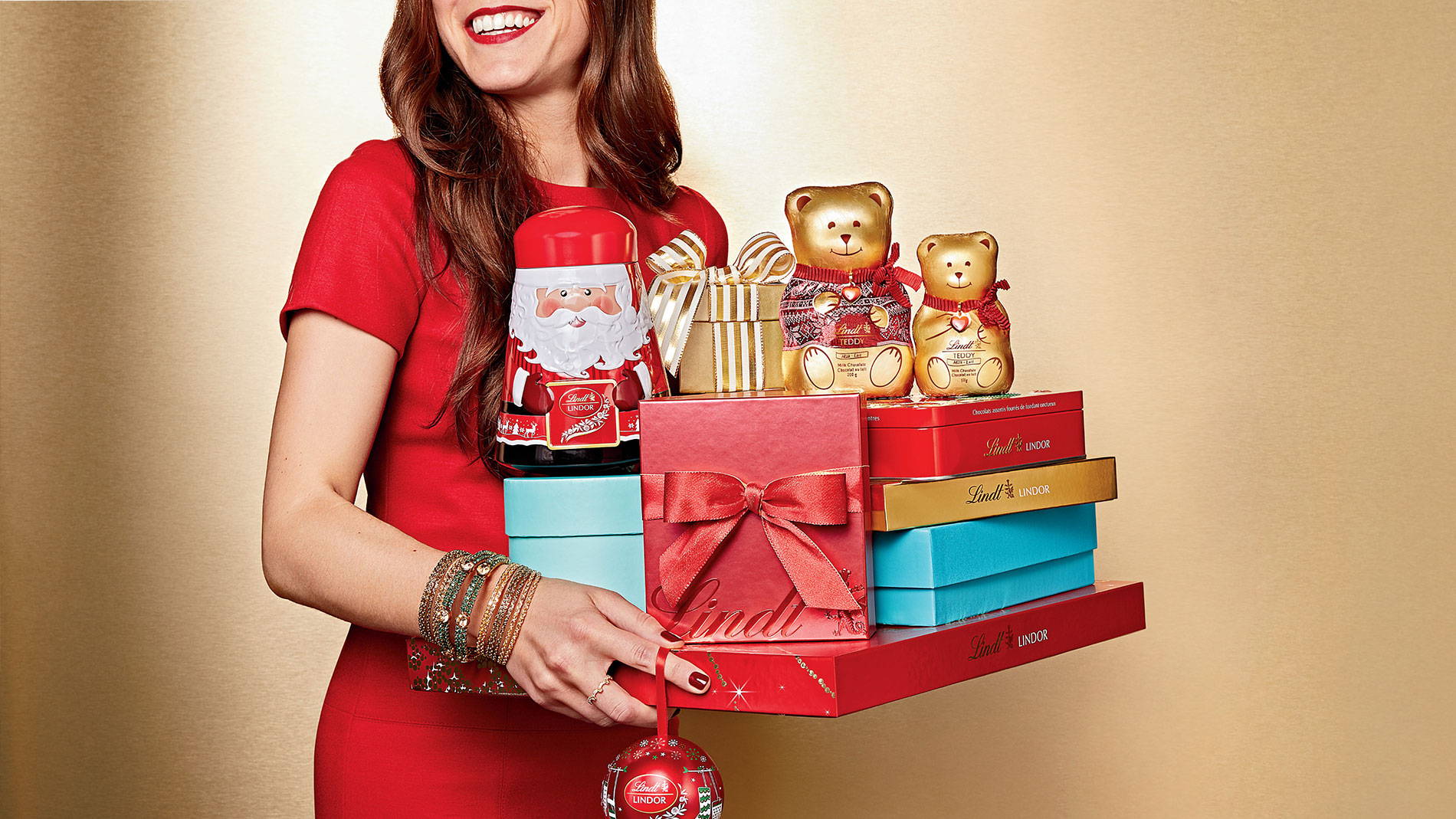 Tasteful Gifts for Everyone on Your List
Share the love with delicious gifts for every holiday occasion.

Tasteful Gifts for Everyone on Your List
Share the love with delicious gifts for every holiday occasion.

'Tis the season to dazzle and delight! From drop-ins and office swaps to family get-togethers, Lindt makes every event a little bit sweeter. Here are some thoughtful gift ideas, with some inspired by traditions from around the world.
---
The Neighbour Gift
Place half a dozen Scottish Shortbread with Lindor Toppers into a tin filled with Lindor 70% Cacao Dark Chocolate Truffles to thank neighbours for bringing in your mail when you're out of town, and just being wonderful to live next to!
In Scotland, the first New Year's male visitor to a home is known as the "first foot," who arrives bearing gifts, including shortbread.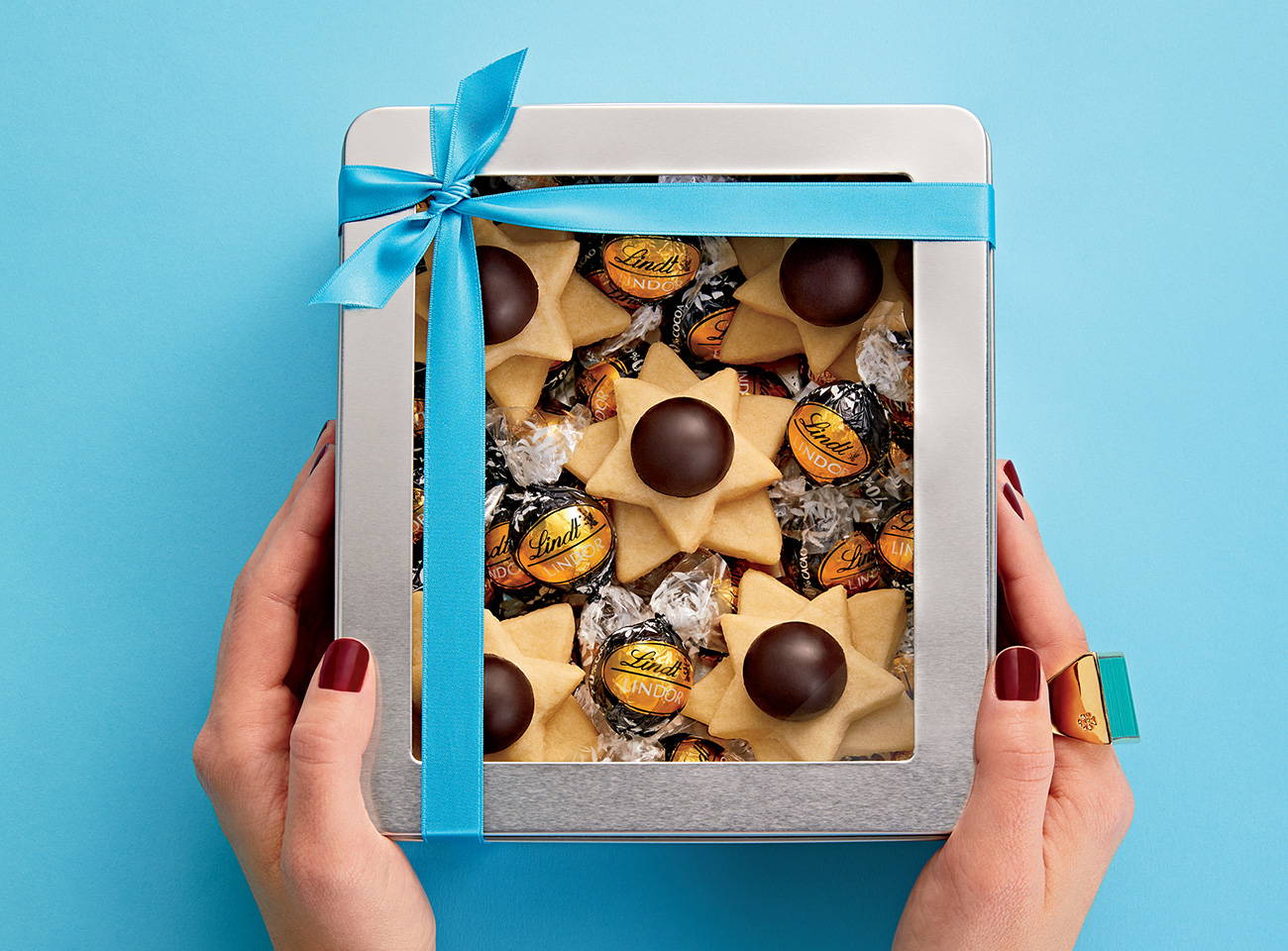 The Secret Santa
Coffee and chocolate go together like Santa and his elves. Pair premium coffee beans and a sleek French press with Lindt Excellence Sea Salt Dark Chocolate and Lindor 70% Cacao Dark Chocolate Truffles on a pretty tray and watch your caffeine-loving friends line up to bring this home.
In Brazil (an important coffee-growing nation), Amigo Secreto is a holiday tradition. "Secret friends" bestow gifts throughout December, only revealing their identity on Christmas Day.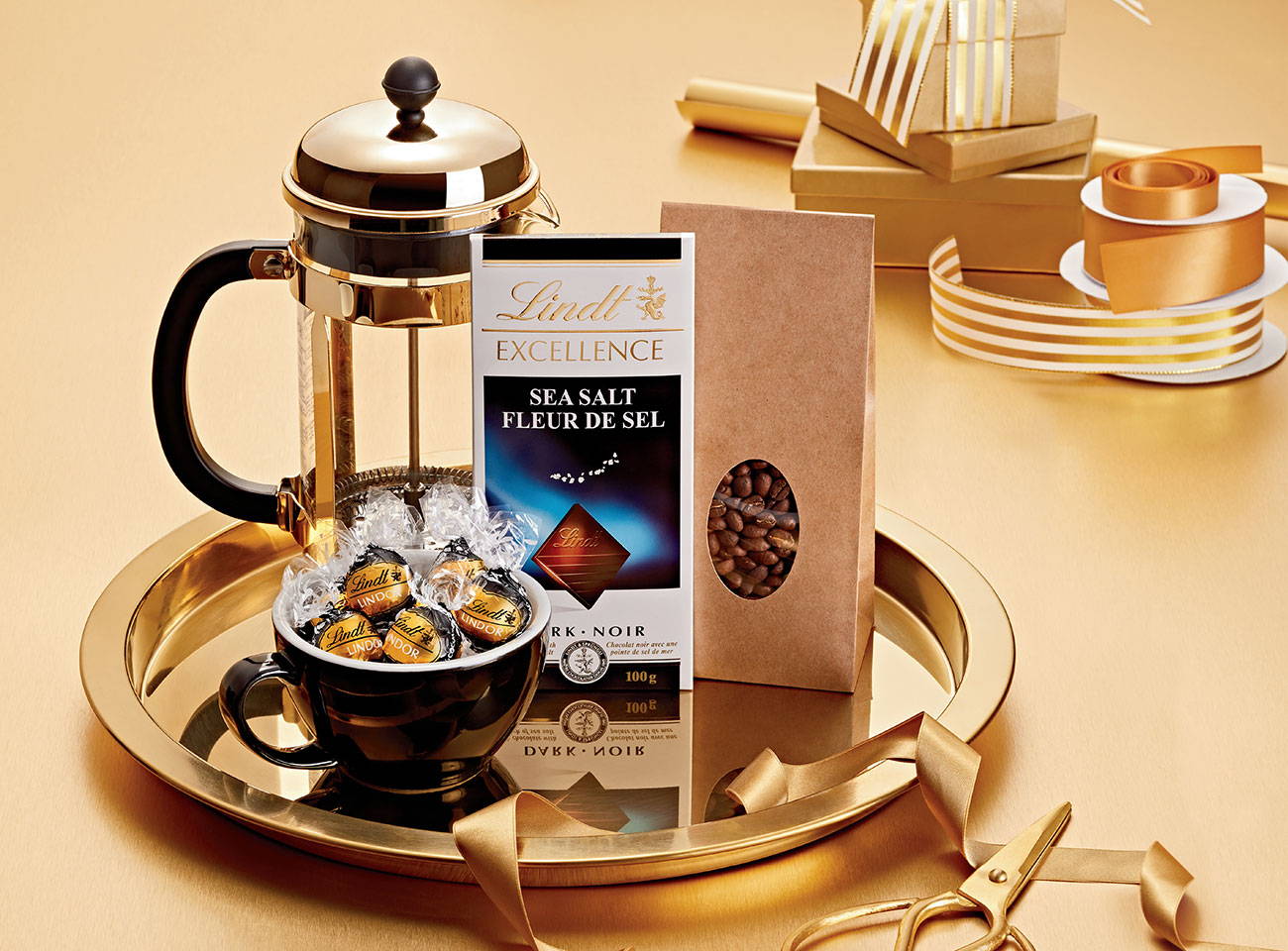 The Impromptu Party Invite
Stock your pantry with a few Lindor Prestige Milk Chocolate Boxes and you'll never be empty handed when friends drop by or impromptu invitations land in your inbox. Simply add a bow trimmed with a Lindor Milk Chocolate Truffle and you're party-ready.
In China, the colour red symbolizes joy, prosperity and good luck. A gift of colourfully wrapped apples is one popular option…beautifully boxed premium chocolate is another!
"Keep a few boxes of Lindor Prestige Milk Chocolate on hand in case you need a last-minute host or hostess gift."
— STEFAN BRUDERER Lindt Maître Chocolatier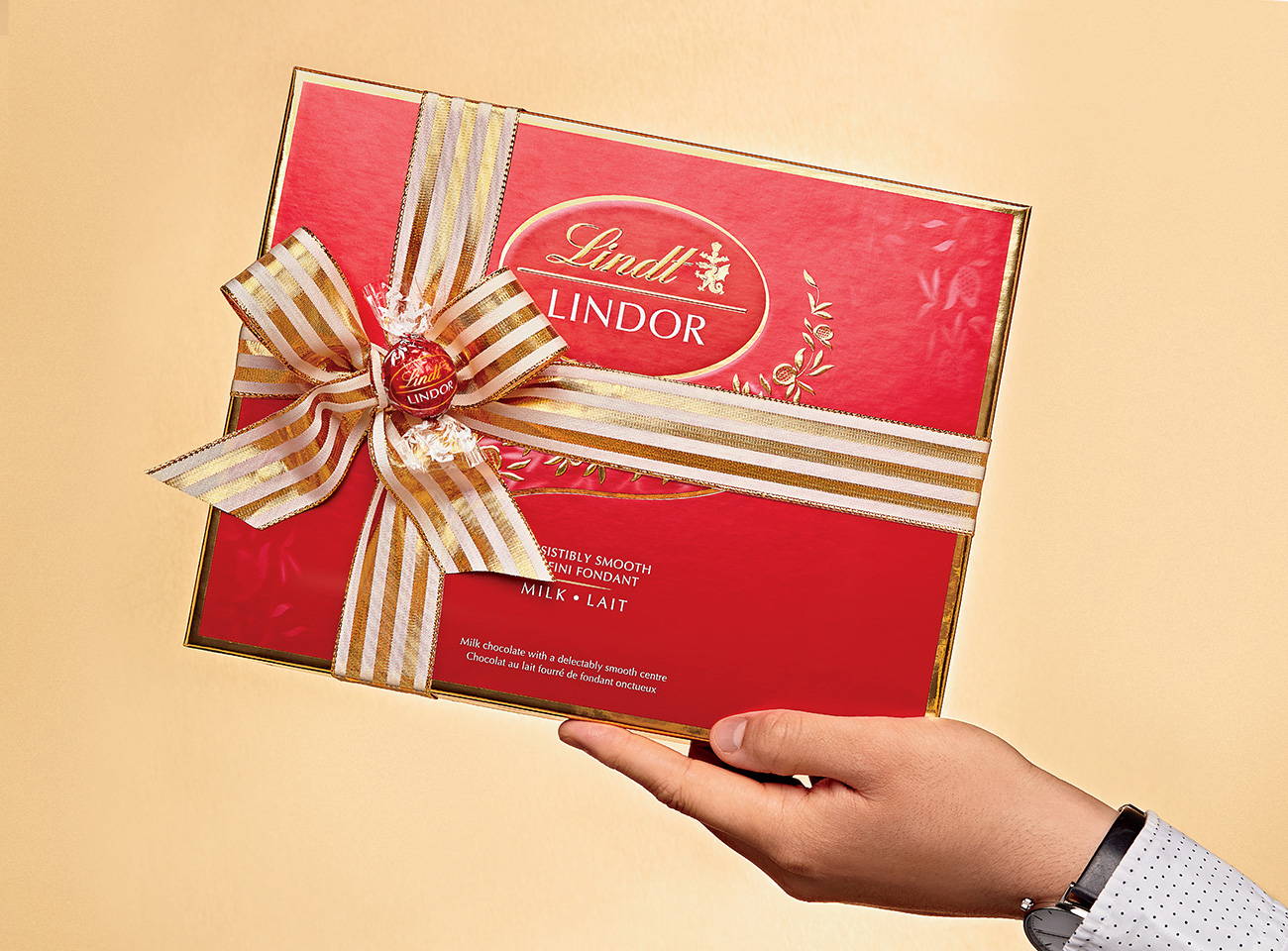 The Open House
This bright red box full of all things Lindor— complete with playful Rudolph card — is sure to bring a smile to your host's face. Lindor Milk Chocolate Truffles, Sticks and Bars will satisfy any chocolate lover's sweet tooth. And paired with a mini bottle of Möet & Chandon Champagne, that's a gift idea worth celebrating.
Lindt Maître Chocolatier Tip
Customize your gift box to your giftee's taste. Try these three sparkling wine/Lindor Chocolate Truffle pairings:
A young, fruity Argentine brut is the perfect match for the delicate sweetness of Lindor White Chocolate Truffles.
Refreshing, low-alcohol Japanese sparkling sake pairs beautifully with the mild fruit flavours of Lindor Citrus  White Chocolate Truffles.
Creamy, toasty New Zealand blanc de blancs balances the richness of Lindor 60% Cacao Dark Chocolate Truffles.
The Family Gift Exchange
For the one who loves to bake, a beautifully curated box of baking tools and chocolate will inspire their next recipe. Be sure to tuck in a copy of Ina Garten's Cook Like a Pro — she's a Lindt Chocolate fan and uses it in many of her recipes.
In Australia, food baskets, or hampers, are a popular gift. Christmas may be hot and sunny, but that's no reason not to bake!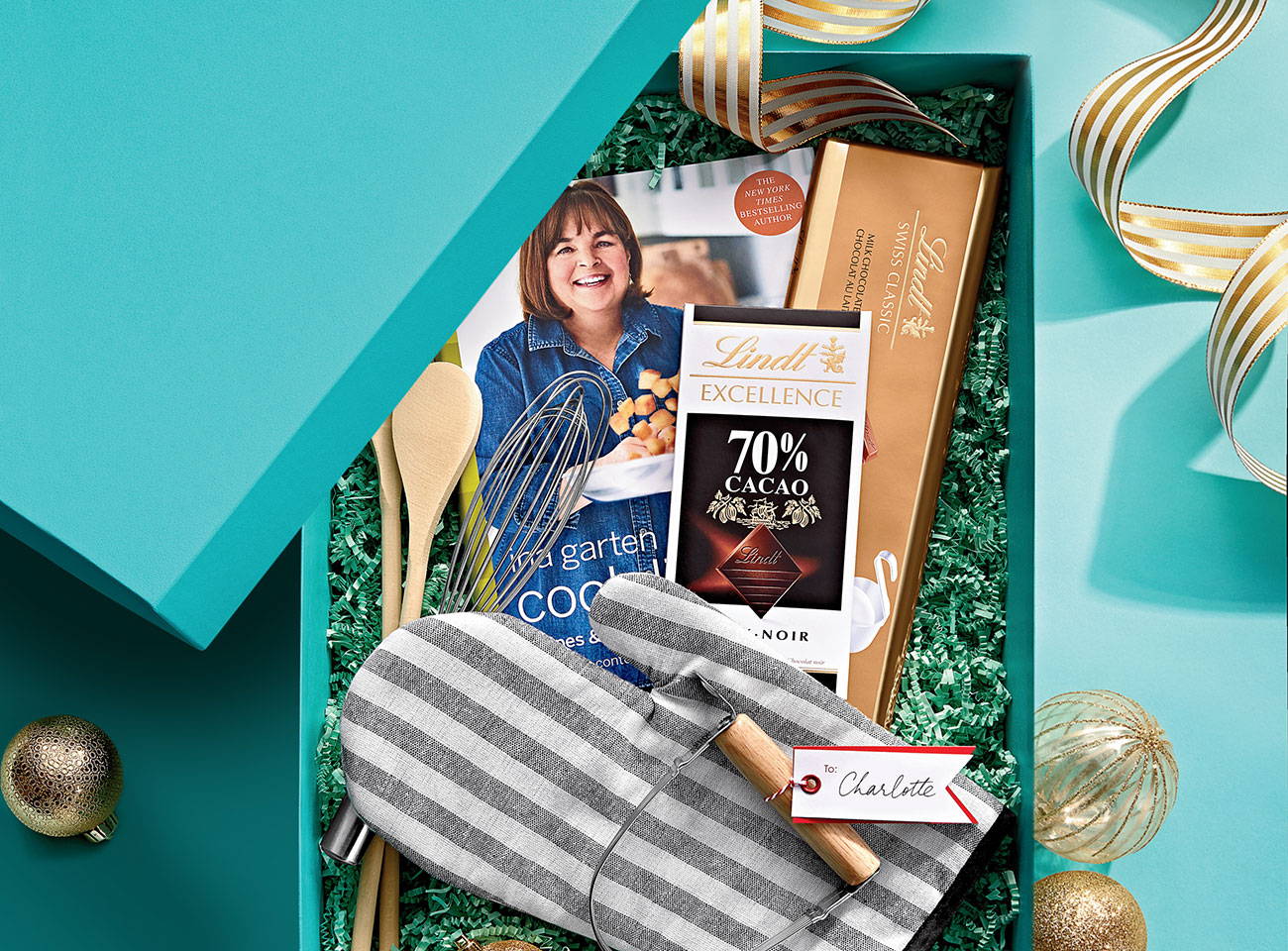 Lindt Maître Chocolatier Tip
My favourite baking chocolate is Lindt Excellence. For sure this is a very premium chocolate and not just a baking chocolate, but if you're making a premium dessert, use a premium chocolate. Store chocolate in a cool, dry place below 20°C; if you store it in the fridge, take it out an hour before you use it. This releases all the flavours.
The Last-Minute Rush
Need one more item to fill a stocking, tuck under the tree or top off the perfect gift bag? Visit a Lindt Chocolate Shop to find a selection of ready-to-give presents — no extra wrapping required!
"I love the Lindt Mini Pralinés– they're small masterpieces!"
— STEFAN BRUDERER Lindt Maître Chocolatier